REGISTER AS A LEVY PAYER
Grower levies fund R&D projects throughout Australia and improve productivity and profitability for growers.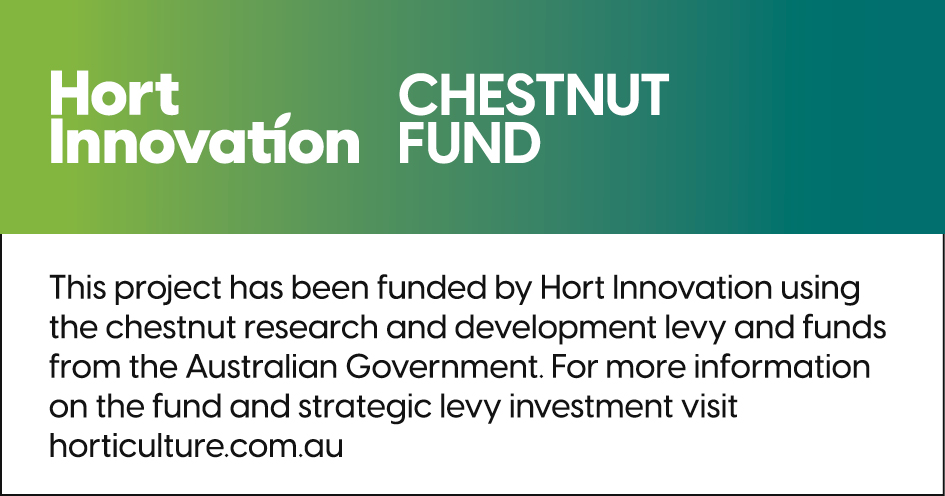 Register free to:
Access research results and data
Find out more about upcoming research
Access conference presentations
Read Industry newsletters
Biosecurity information
Registering will ensure you have the most up to date information.
The Chestnut levy provides resources which are available to all levy payers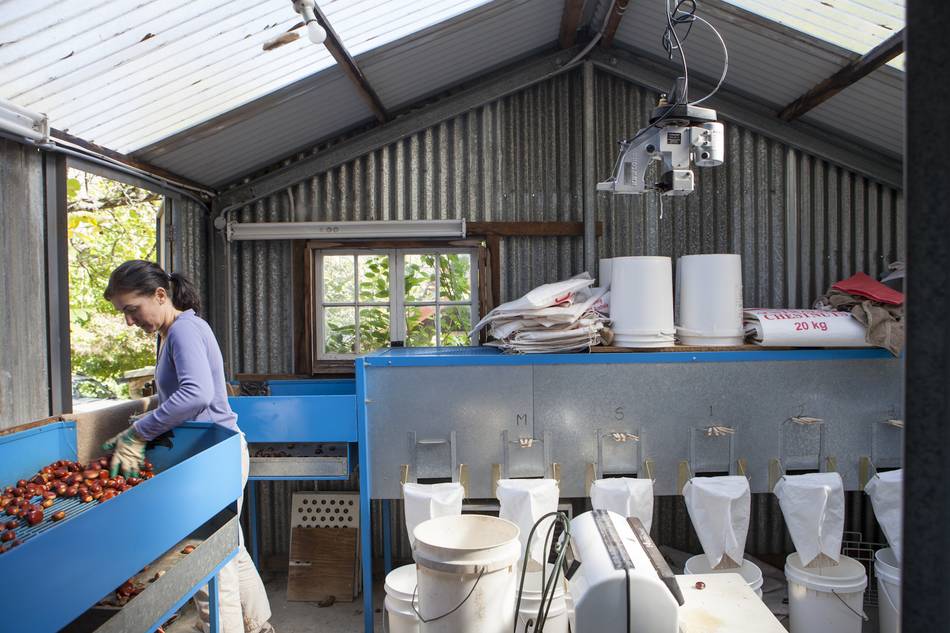 Hort Innovation Chestnut Research
The Chestnut Industry Research and Development (R&D) program is facilitated by Horticulture Innovation Limited (Hort Innovation) in partnership with Chestnuts Australia Inc. Funding for Hort Innovation research projects comes from an industry statutory levy. The Australian Government provides matched funding for all Hort Innovation's R&D projects. Projects are managed by Hort Innovation and applications are needed. Click here to visit the HIA website
In appraising project applications, Hort Innovation takes advice from the Chestnut Industry Strategic Investment Advisory Panel (SIAP) as well as its own professional staff. Guiding the spend on R&D is the Industry Strategic Plan. Hort Innovation puts out a regular call for projects and offers guidelines to assist researchers in their application.
To register as a levy payer
or for further information please contact the Chestnuts Australia Inc. Office on (03) 5751 1466 or email
admin@chestnutsaustralia.com.au
If you are a Levy Payer and do not have a login account
for the Levy Payers Area, fill in the form below and we will create an account for you and send you your login information
Note:
if you already have a Members login we can use the same login account to give you access to both areas once you login. If you already have a Members account please provide details  (username or/and email address associated with the members login if you have them) in the email to us at 
admin@chestnutsaustralia.com.au
or fill in the form below
Already Registered as a Levy Payer
If you are already registered as a Levy Payer you can proceed to the Levy Payer Login Page